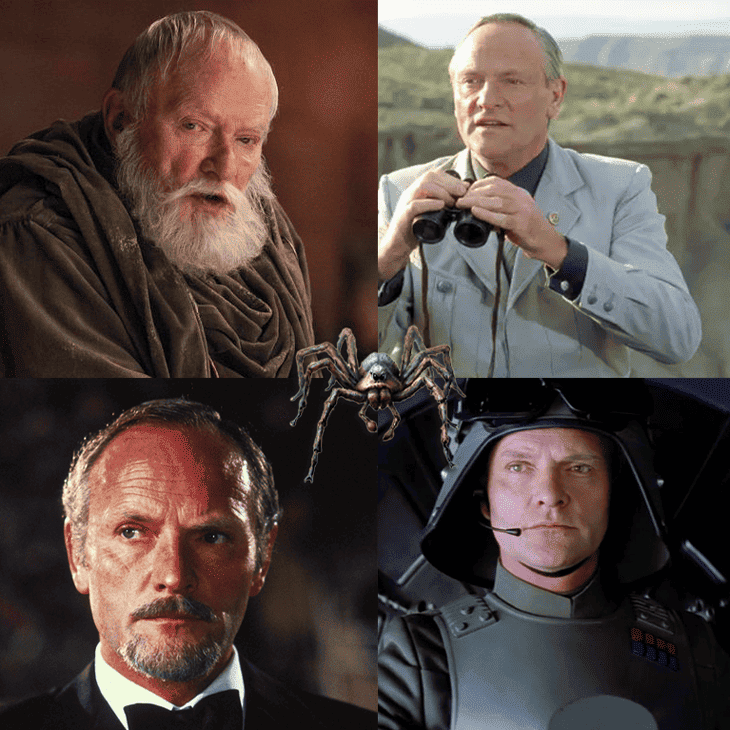 Julian Glover CBE is an English classical actor with many stage, television, and film roles since commencing his career in the 1950s. He is a recipient of the Laurence Olivier Award and has performed many times for the Royal Shakespeare Company.
Glover's well-known film roles have included General Maximilian Veers in The Empire Strikes Back (1980), Aristotle Kristatos in For Your Eyes Only (1981), Brian Harcourt-Smith in The Fourth Protocol (1987) and Walter Donovan in Indiana Jones and the Last Crusade (1989). He also voiced the giant Acromantula spider Aragog in Harry Potter and the Chamber of Secrets (2002) and appeared as conductor Andris Davis in the psychological drama Tár (2022).
Glover has also appeared frequently on television, especially in Britain, including guest appearances in cult series such as The Avengers, The Saint, Thriller, Doctor Who, Blake's 7, Remington Steele and Inside No. 9. He played the recurring supporting role of Grand Maester Pycelle in HBO's Game of Thrones (2011–2016) and appeared as General Beauvilliers in the BBC drama Spies of Warsaw (2013).