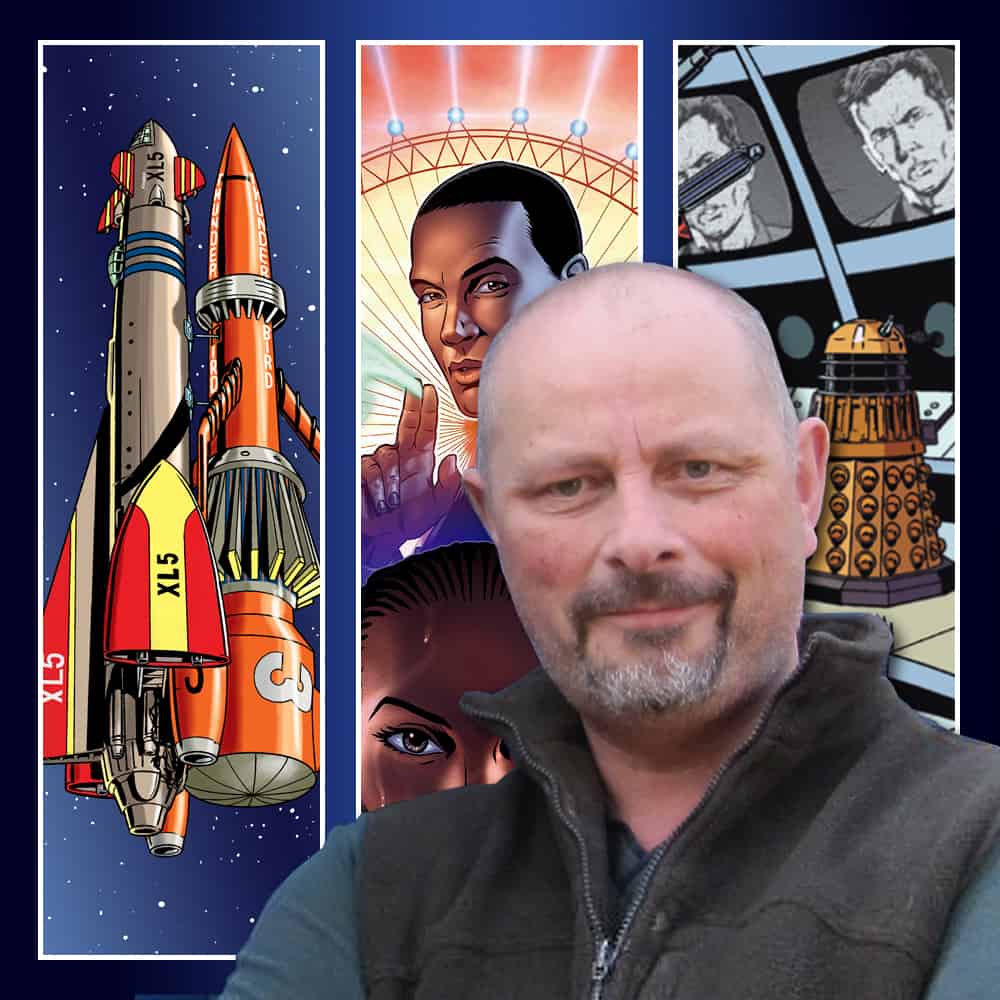 Lee Sullivan has been a comic-book artist since 1987, working on Transformers, Doctor Who Magazine (semi-regularly, becoming well-known for his drawings of the Daleks), 'RoboCop' & 'William Shatner's TekWorld' for Marvel US; 'Judge Dredd' & 'Mercy Heights' in 2000AD; the Radio Times 'Doctor Who' strip; the 'Amulet of Samarkand' graphic novel; five years on 'Thunderbirds Magazine'; five years on Fabbri's 'Doctor Who: Battles in Time' comic strips and three years of 'DVD Files' illustrations, as well as various Who covers for Titan as well as the programme's 50th Anniversary celebrations in the form of posters and a comic strip for the Royal Mail's Prestige Stamp Book and IDW's 'Prisoners of Time'.
His work has also appeared on the show itself in the Series 8 episode 'Time Heist'. He has also supplied box artworks for the Big Chief Studios Gerry Anderson 1/6 scale figures.
From 2015-18 he produced six graphic novels for the ongoing Titan comic book series 'Rivers of London' – a continuation of Ben Aaronovitch's successful series of novels featuring Peter Grant, scripted by Ben and Andrew Cartmel.
Since 2018 Lee has been working as a concept artist in the TV industry and has also produced two album covers for his sax-playing hero, Roxy Music's Andy Mackay; a series of English-as-a-foreign-language graphic novels for Penguin; written and drawn a new comic strip for the 'Fireball XL5' Anthology and is currently producing the 14th Doctor strip for DWM.