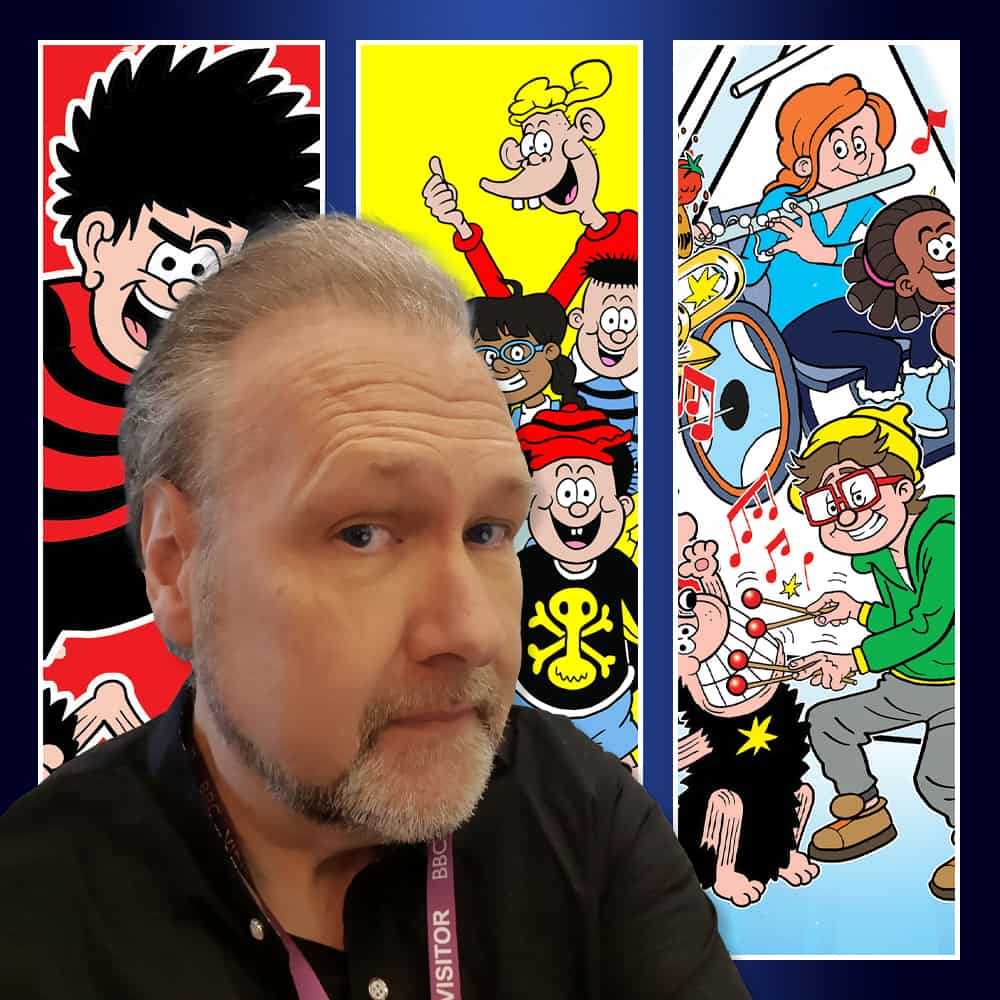 Nigel Parkinson is a Beano cartoonist, who had drawn Dennis (the Menace) and Gnasher, and most other Beano and Dandy characters at some time or other for the weekly comic, the annuals, summer and winter specials and the latest "Boomics" books about Dennis and Beanotown.
He's also been involved in special Beano projects such as 2021's Royal Mail Dennis stamps, and regular media stories involving Beano-styled celebrities from Rees Mogg to Little Mix, Joe Sugg to HM the Queen, have all been his work.
He was responsible for the acclaimed "Harry Hill's Adventures in TV Land" for The Dandy. He's also drawn Thunderbirds, Grange Hill, Baywatch, Stingray, Count Arthur Strong, Ace Ventura Pet Detective etc, etc over a 42-year career.